Lombardo Menu Prices Singapore 2023
You may have heard of Lombardo's when it first opened in Amsterdam. His debut creation, an over-the-top, opulent $250 burger with lobster tail, Wagyu beef, foie gras and truffle shavings sandwiched between 25-karat gold-covered buns, caused quite a stir.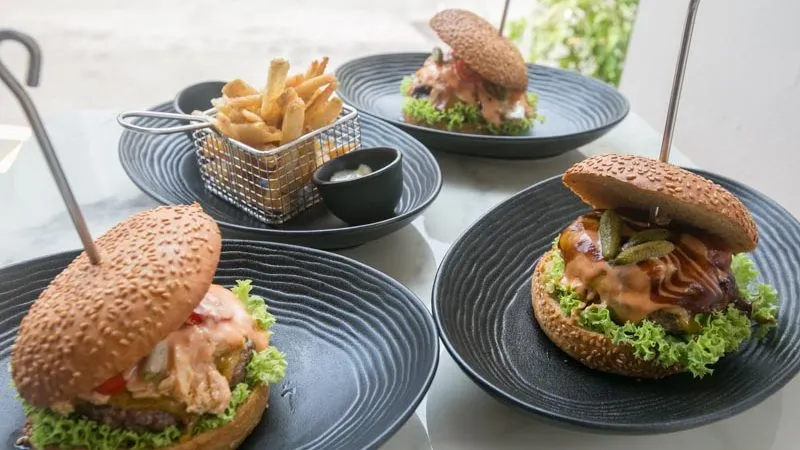 You may also know Lombardo's as one of the best burger joints in Amsterdam. Over the past nine years, it has earned some 2,000 five-star reviews on TripAdvisor. And even if it doesn't, the Singapore outpost, the brand's first international franchise, makes sure it does, with declarations of its humble achievement painted on various parts of the wall.
He hopes to convince you to part with $25 just for the burger, and nothing else. Granted, Lombardo's buns are bigger than most and nearly two palms wide. Buttered and toasted on one end and sprinkled with sesame seeds on the other, each fluffy container makes a worthy base for bringing Black Angus beef patties to your mouth.
Staying safe is your best bet here. We like the Dutch cheeseburger ($22.50), which forms the basis of many of Lombardo's permutations. The beef patty, amply seasoned and juicy, but without a Maillard-approved crust, comes layered with complementary classics: melted English cheddar cheese, sweet red wine onion compote, mini pickles, lettuce and homemade burger sauce. It has accessories to create creations like braised pork with beer ($29.50), blue cheese ($28) and our favorite, the greasy treat of bacon and a fried egg in the Hangover Burger ($27.50).
Shooting bolder creations is where the burgers failed to impress. Resist your patriotism and skip the spicy crab-inspired Singapore Fling ($35). The tangy crabmeat blend overwhelms each bite with spice and fishy flavor. The Silence of the Lamb ($27.50)
it has a juicy assertiveness and its goat cheese crumble brings more fun than flavor.
Some meatless options and two sides round out the menu. Skip the roasted vegetables ($8) since you're indulging and order the lemon zest fries ($8), which are light, crisp and scented with bright citrus notes.
We can say this about Lombardo's Singapore: some things don't quite add up. Between its hits and misses, this famous burger joint still doesn't get the same full five stars here.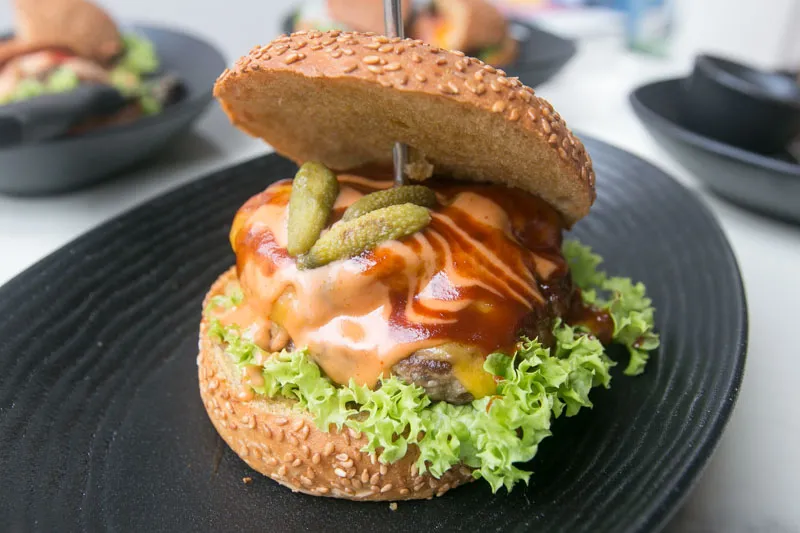 The Hangover Burger (S$27.50) is definitely for mornings when you've had too much fun the night before. Cradled between perfectly toasted buns is a hearty Black Angus beef patty, a runny egg sunny side up and topped with perfectly grilled silver pancetta, definitely a pick-me-up.
Seriously, there's nothing better than a big, messy burger you can get your hands dirty with.
When it comes to any burger, the first thing you'll want to evaluate is the bun. A component of a burger that is sometimes overlooked, but to me, one of the most important aspects of what makes a good burger. No one likes a soggy bun slipping through their fingers at the end of their burger.
For Lombardo's, their sesame bun has a slightly crunchy exterior and a fluffy center, a promising sign. The beef burger was cooked to a perfectly medium rare, caramelized on the outside with a tender ruby red center. When combined with the sticky yolk and sweet onion compote, every bite was a little sweet, savory, and downright satisfying. You may forget all the silly things you did the night before when you eat this burger.
Another detail that I especially appreciated were the mini pickles. Crispy and salty, they added just enough texture between bites to keep you coming back for more.
Once again the Wagyu burger did not disappoint. A delicious medium cooked, that was juicy and had a great mouthfeel. The crab meat was fresh and firm, packed with the deliciousness of the crustaceans. While these two components were well executed, I don't know if I really liked them together.
While my table companion enjoyed the burger immensely, for me, the texture of the crab's soft, delicate flavor just didn't mesh well with the rich, fatty Wagyu burger.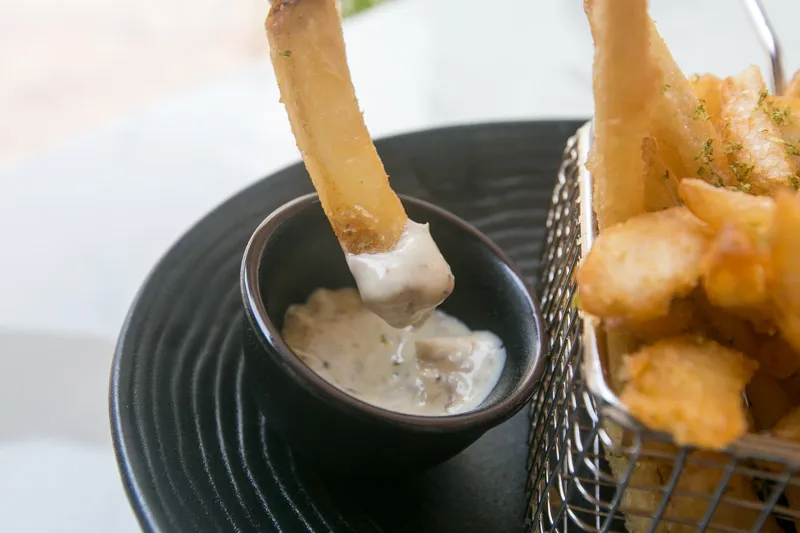 I was quite impressed with Lombardo's burgers, to say the least they were really worth it. He too was pleased with the way Lombardo handled the American classic and couldn't get enough of it.
With an emphasis on simple, fresh ingredients, he won't be disappointed with a visit to Lombardo's.
Expected damage: S$30 – S$45 per person
 Lombardo alternative restaurants 
Author: Christopher Tan
Hi there! I'm Christopher Tan, an award-winning writer, cooking instructor, and photographer. My passion lies in combining my love for words, images, and of course, food to create meaningful experiences. I have been honored to have my work published in numerous esteemed publications, including the Sunday Times and Straits Times in Singapore, Saveur magazine in America, and The Peak magazine.
I have expressed my love for food through the written word by authoring and co-authoring multiple cookbooks, including Chinese Heritage Cooking, Ask The Foodie and NerdBaker. I am thrilled to inspire others to create their own meaningful experiences through food, through my writing and teachings. I write restaurant menus and review on eatzeely.com