JAPAN RAIL CAFE Menu Singapore 2023
JAPAN RAIL CAFE restaurant in Singapore, want to know Latest JAPAN RAIL CAFE Menu 2023 with prices. They have an array of delicious and inspiring options that will leave you satisfied and ready to take on the rest of your day. With such a huge selection of dishes at JAPAN RAIL CAFE Singapore Menu, how do you know what to order? Don't worry—they've got you covered. They've broken down their menu into sections based on what kind of mood you're in: Whether you're looking for something light or something thick and hearty, they've got what you need.
JAPAN RAIL CAFE wanted to share their passion with you and create an environment where you could relax and enjoy a great meal with friends and those you love. When you're looking for a casual evening with friends, or a delicious meal to take home, JAPAN RAIL CAFE Singapore is the place to be. One of the best things about this JAPAN RAIL CAFE SG is that it is open from morning till late at night, so you can visit them anytime during the day or night if you want to have some good food cooked by professional chefs who know how to prepare delicious dishes using fresh ingredients.
JAPAN RAIL CAFE Menu 2023 With Prices List
Below you will find the latest Lists of JAPAN RAIL CAFE Menu 2023 Singapore with prices Updated In [thisMonth]. JAPAN RAIL CAFE Menu & prices are sourced directly from JAPAN RAIL CAFE Singapore outlets.
Watashino Bento
JAPAN RAIL CAFE Bento
Saba, tamago, vegetables & 3 handmade omusubi salmon flakes, tempura &
monthly special
S$17.50
Watashino Curry Bento
Crispy chicken cutlet & fried egg. Japanese curry made from black pepper
base & a blend of various spices, combined with the rich flavours of beef &
pork
S$18.50
Watashino Hayashi Bento
Crispy chicken cutlet & fried egg. Japanese hashed beef stew consisting of
beef, onions & a thick demi glace sauce made of tomato puree & red wine
S$18.50
Hafu Hafu Bento
Half portion of curry, & another half portion of hayashi. Served with
crispy chicken cutlet & fried egg
S$18.50
Una Tama Bento
Grilled unagi eel, tamagoyaki & sweet kabayaki sauce
S$24.00
Crispy Chicken Bento
Crispy Chicken Bento
S$17.50
Sides
Poutine
Original gravy. Crispy fries with melted cheese & chef's original gravy
sweet soy sauce
S$7.50
French Fries
Cripsy shoestring fries, lightly seasoned with salt & nori
S$6.50
Karaage Basket
Deep fried chicken with crispy fries & perfect for sharing
S$11.00
Konsai Kinpira
Braised root vegetables
S$3.50
Potato Croquette
2 Pcs
S$3.50
Sweets
Warabi Mochi
Traditional soft mochi with smooth jelly texture tossed in kinako powder &
topped with kuromitsu syrup
S$5.50
WhiteTree Beauty Tea
S$5.00
Original Drip Coffee (Hot)
S$5.50
Cold Brew (Iced)
S$5.50
Citrus Green Tea
S$5.50
Café Au Lait
S$5.50
Café Mocha
S$5.50
Soy Latte
S$5.50
Honey Latte
S$6.00
Royal Milk Tea
S$6.00
Kyoto Uji Matcha Latte
S$6.50
Kuromitsu Kinako Latte
S$6.50
Ogonnomura Yuzu & Honey (Iced)
S$6.50
Aomori Fuji Apple Juice
S$5.00
WhiteTree Detox Tea
S$5.00
Alcohol
Temari Plum Wine Honey Bottle 180ml
S$16.00
Temari Plum Wine Green Tea Bottle 180ml
S$16.00
Temari Plum Wine Kishu Plum Bottle 180ml
S$16.00
Niigata Shupoppo Kiminoi Junmai-Ginjo Bottle 720ml
S$72.00
Niigata Shupoppo Yoshinogawa Junmai-Ginjo Bottle 720ml
S$72.00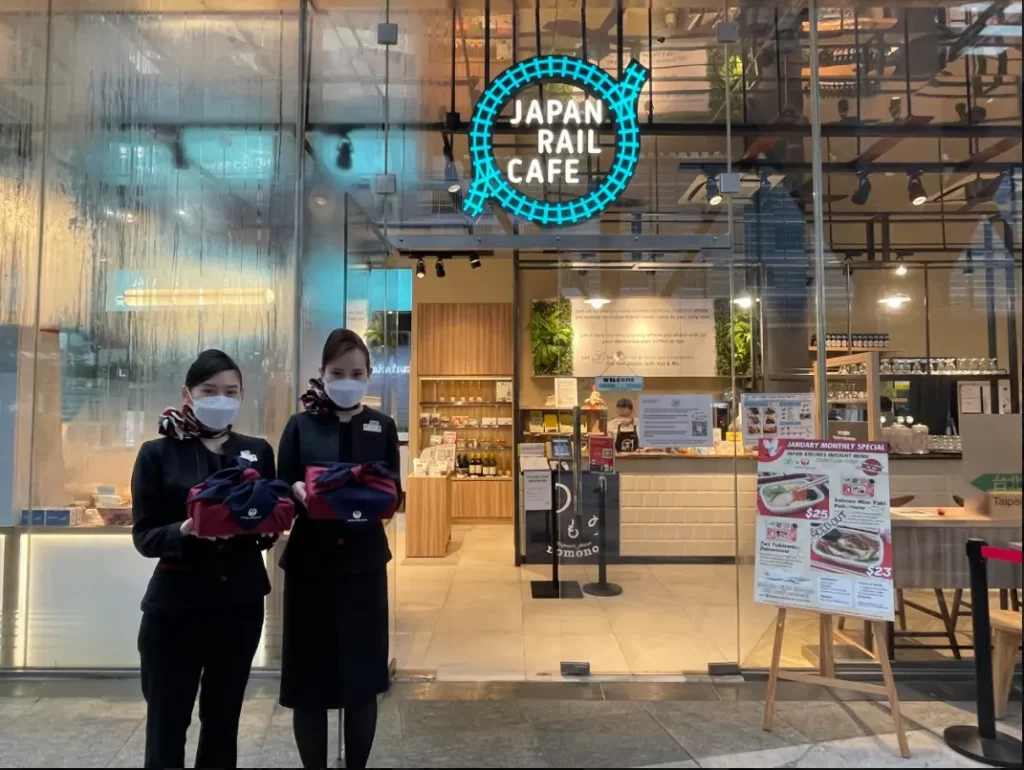 JAPAN RAIL CAFE alternative restaurants 
Author: Christopher Tan
Hi there! I'm Christopher Tan, an award-winning writer, cooking instructor, and photographer. My passion lies in combining my love for words, images, and of course, food to create meaningful experiences. I have been honored to have my work published in numerous esteemed publications, including the Sunday Times and Straits Times in Singapore, Saveur magazine in America, and The Peak magazine.
I have expressed my love for food through the written word by authoring and co-authoring multiple cookbooks, including Chinese Heritage Cooking, Ask The Foodie and NerdBaker. I am thrilled to inspire others to create their own meaningful experiences through food, through my writing and teachings. I write restaurant menus and review on eatzeely.com