Gordon Grill Menu Singapore 2023
Gordon Grill restaurant in Singapore, wants to know Latest Gordon Grill Menu 2023 with prices. They have an array of delicious and inspiring options that will leave you satisfied and ready to take on the rest of your day. With such a huge selection of dishes at Gordon Grill Singapore Menu, how do you know what to order? Don't worry—they've got you covered. They've broken down their menu into sections based on what kind of mood you're in: Whether you're looking for something light or something thick and hearty, they've got what you need.
Gordon Grill wanted to share their passion with you and create an environment where you could relax and enjoy a great meal with friends and those you love. When you're looking for a casual evening with friends, or a delicious meal to take home, Gordon Grill Singapore is the place to be. One of the best things about this Gordon Grill SG is that it is open from morning till late at night, so you can visit them anytime during the day or night if you want to have some good food cooked by professional chefs who know how to prepare delicious dishes using fresh ingredients.
Gordon Grill Menu 2023 With Prices List
Below you will find the latest Lists of Gordon Grill Menu 2023 Singapore with prices Updated In [thisMonth]. Gordon Grill Menu & prices are sourced directly from Gordon Grill Singapore outlets.
Menu
Price
Appetiser
Gordon's Caesar Salad
tomato, boiled egg, parmesan, croutons & anchovy dressing
S$18
Chilled Seaweed Pasta
king crab, sakura ebi, caviar & white truffle vinaigrette
S$30.00
Duck Foie Gras
cherry compote, apple & raspberry sorbet
S$30.00
Hokkaido Scallops
mushroom duxelles, asparagus, parma ham & lemon butter sauce
S$32.00
Trio of Appetisers
combination of chilled pasta, foie gras & Hokkaido scallop
S$30
Oven-baked Provençal Snails 6 pieces
mild curry & provençal herb butter
S$18.00
Soup
Gordon's Classical Soup
poultry consommé
S$15.00
Wild Mushroom Velouté
croutons
S$15.00
Argentinian Red Prawn Soup
Asparagus
S$16.00
Lobster Bisque
shrimp
S$16.00
Trio du Soupe
combination of poultry consommé, lobster bisque & wild mushroom velouté
S$19.00
Main Courses
Pan-seared Spring Chicken
potato, asparagus, corn & truffle chicken jus
S$42.00
Duck Leg Confit
brussels sprout, parsnip, potato & port-orange sauce
S$42.00
Catch of the Day
vegetable compote & warm tomato vinaigrette
S$48.00
Australian Prime Lamb Chop
lentil ragu, peas & rosemary sauce
S$58.00
Duo of Pork
grilled iberico pork pluma & braised pork cheek with mashed potato, garden
vegetables & madeira sauce
S$58.00
Duo of Beef
grilled black angus fillet & braised wagyu beef cheek with mashed potato,
garden vegetables & red wine sauce
S$62.00
Side Dish – Sharing
Sautéed Portobello Mushrooms
S$9.00
Creamed Spinach
S$9.00
Steamed Seasonal Vegetables
S$9.00
Mixed Garden Greens with Balsamic Dressing
S$9.00
Idaho Potato Mash
S$9.00
Sautéed Potatoes
S$9.00
Truffle Fries
S$15.00
Dessert
Crêpe Suzette
flambéed tableside with Cointreau & brandy, served with vanilla ice cream
S$22.00
Raspberry Cheesecake
mango-passion sorbet
S$16.00
Chocolate Truffle Mousse Cake
panna cotta ice cream
S$16.00
Lingonberries Crumble Tart
vanilla ice cream
S$16.00
Gordon's Sherry Trifle
all-time classic
S$16.00
Ice Cream & Sorbet Per scoop
S$6.00
Beverage
Goodwood Gourmet Coffee / Decaffeinated Coffee
S$9.50
Single Espresso
S$9.50
Double Espresso
S$10.50
Café Latte
S$10.50
Cappuccino
S$0.50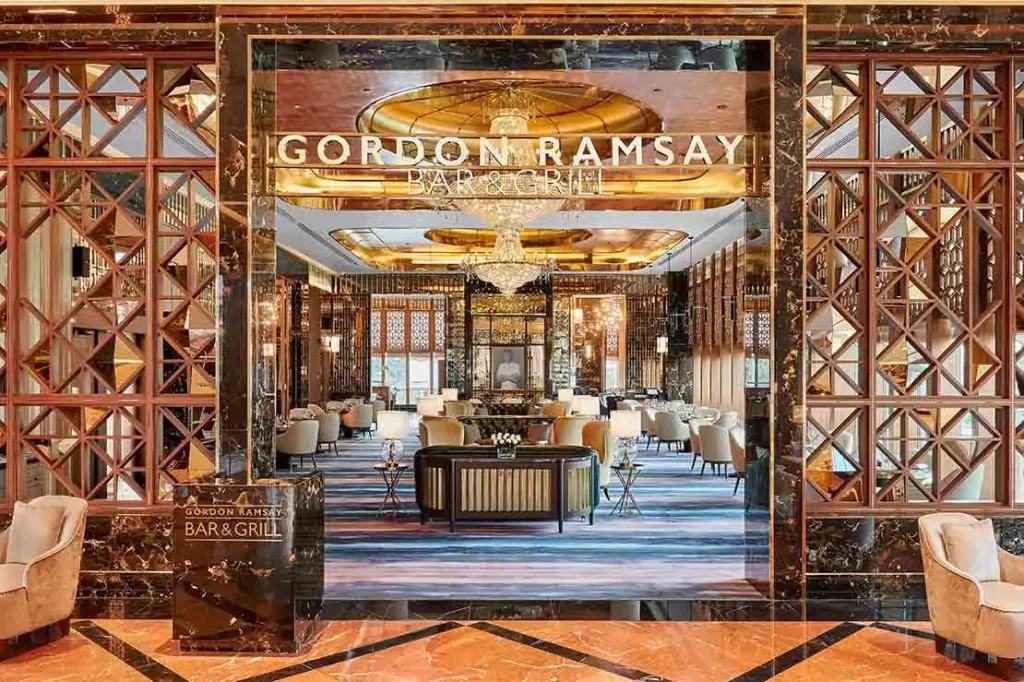 Gordon Grill Alternative Restaurants
Author: Christopher Tan
Hi there! I'm Christopher Tan, an award-winning writer, cooking instructor, and photographer. My passion lies in combining my love for words, images, and of course, food to create meaningful experiences. I have been honored to have my work published in numerous esteemed publications, including the Sunday Times and Straits Times in Singapore, Saveur magazine in America, and The Peak magazine.
I have expressed my love for food through the written word by authoring and co-authoring multiple cookbooks, including Chinese Heritage Cooking, Ask The Foodie and NerdBaker. I am thrilled to inspire others to create their own meaningful experiences through food, through my writing and teachings. I write restaurant menus and review on eatzeely.com