Green House Bistro Menu Singapore 2023
If you are planning to visit Green House Bistro restaurant in Singapore, then you should check out this page for the Latest Green House Bistro Menu 2023 with prices. They have an array of delicious and inspiring options that will leave you satisfied and ready to take on the rest of your day. With such a huge selection of dishes at Green House Bistro Singapore Menu, how do you know what to order? Don't worry—they've got you covered. They've broken down their menu into sections based on what kind of mood you're in: Whether you're looking for something light or something thick and hearty, they've got what you need.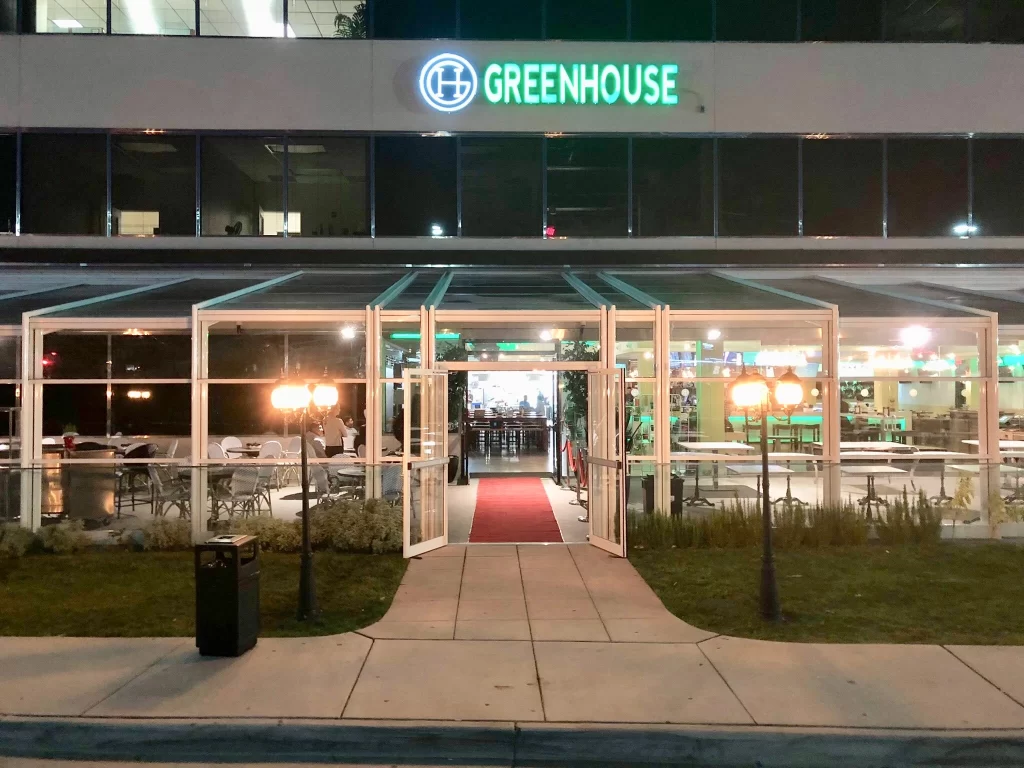 Green House Bistro wanted to share their passion with you and create an environment where you could relax and enjoy a great meal with friends and those you love. When you're looking for a casual evening with friends, or a delicious meal to take home, Green House Bistro Singapore is the place to be. One of the best things about this Green House Bistro SG is that it is open from morning till late at night, so you can visit them anytime during the day or night if you want to have some good food cooked by professional chefs who know how to prepare delicious dishes using fresh ingredient
Green House Bistro Menu 2023 with priecs
s.Below you will find the latest Lists of Green House Bistro Menu 2023 Singapore with prices. Green House Bistro Menu & prices are sourced directly from Green House Bistro Singapore outlets.
APPETIZER AVENUE
Green House Sharing Platter(Freedom fries, Onion rings, Chicken Nuggets and Potato Wedges) Get themall, try our platter great for sharing.
S$20.35
Kampong Chicken Wings (6pcs)Chicken wings marinated to reminisce the kampong days~ mom's cooking isalways the best!
S$15.50
Freedom FriesGolden crispy fries, You've always loved.
S$4.75
Twister Fries with Mayo & Nacho CheeseWhat can I say.. It's a must to have! Served with two sauces on the side.
S$9.35
Truffle Fries with Parmesan CheeseCrispy fries tossed with truffle oil and grated parmesan cheese.
S$9.55
Onion Rings (12pcs)Golden rings of pleasure that's sure to get you wanting more.
S$8.35
Bravo Potato WedgesThe biggest, weightiest and potato-iest of all the French fries options isthe Wedge. BRAVO!
S$8.35
El Barrio Nachos with Cheese and Tomato SalsaNacho corn chips that goes well with beer and wine.
S$10.75
American Coleslaw with RaisinHand made by our Chef with a special recipe that you are sure to love!
S$5.95
Breaded Butterfly Prawn (10pcs)Mouth watering succulent prawns deep fried to perfection.
S$11.95
Chicken Nugget (8pcs)Golden nuggets, crispy on the outside, yet moist and juicy in the middle.
S$8.35
Chicken Satay (12 pcs)Chicken Satay (12 pcs)
S$16.50
HEARTY SALADS
Classic Caesar SaladA bed of Romain lettuce tossed with anchovie dressing to kick start yourmeal.
S$8.40
World Class Caesar Salad with Grilled ChickenGrilled chicken with Italian herbd on a bead of Caesar salad.
S$10.75
Mexican Grilled Corn and ShrimpsLight and tangy dressing topped with cilantro and onions goes fantasticwith grilled shrimp.
S$10.75
MAIN COURSE
Crispy Breaded Fish N ChipsOriginated in England but we breaded it, Greenhouse Style
S$11.95
Pan Seared Salmon with Lemon Cheese SauceCrisp outer texture and tender interior of the Salmon, paired with lighttangy cheese sauce.
S$17.95
Crispy Chicken Cutlet with Nacho Cheese SauceGolden brown chicken topped with Nacho cheese will be any cheese loversfavorite.
S$14.35
Chicken ParmigianaJuicy chicken cutlet topped with tomato sauce and mozzarella gratin.
S$16.75
Crispy Chicken Mushroom Mozzarella MeltJuicy chicken cutlet topped with mushroom ragout and mozzarella gratin.
S$16.75
Grilled Chicken Chop with Black Pepper SauceTender chicken drizzled with aromatic black pepper sauce.
S$13.15
Hawaiian Teriyaki Chicken ChopJapanese style with a slight influence of the tropics.
S$13.15
Lamb Chop with Italian Spices (200g)Grilled tender lamb chop flavoured with Italian Herbs.
S$23.95
Ribeye Steak with Italian Spices (200g)Grilled juicy ribeye steak flavoured with Italian herbs.
S$28.75
Rosti with Italian SausagesCrispy Swiss potato pancake, chicken sausages, garden greens accompaniedwith sour cream
S$16.90
BURGERS
Hawaiian Teriyaki Wagyu Beef BurgerJuicy Wagyu beef patty layered with grilled pineapple teriyaki sauce andcheese.
S$20.30
Mega Cheesy Wagyu Beef BurgerCheese on cheese with hidden cheese within.
S$20.30
Black Pepper Chicken Chop BurgerSucculent chicken chop with aromatic black pepper sauce.
S$15.50
Crispy Fish BurgerCrispy fish patty layered with fresh lettuce, cheese and tartar sauce.
S$13.00
PASTAS
Whole Boston Lobster PastaWhole Boston Lobster with Cheese Gratin and Tomato Pasta
S$43.50
Black Pepper Curry Leaves Aglio Olio with ShrimpMild aromatic of the curry leaves pairing with black pepper and succulentshrimps, sure to tingle your taste buds.
S$11.95
Spaghetti Alfredo with Crispy Atlantic Sole Fish N MushroomVelvety cream mushroom spaghetti topped with crispy deep fried fish.
S$16.75
Trio Mushroom with Cream SauceAssortment of mushrooms in a velvety creamy goodness.
S$11.95
Chicken CarbonaraChunky bites of chicken cooked in rich cream sauce.
S$13.15
Home-Made Meatball and Tomato Sauce Pasta PastaHome-made meatballs cooked in Nonna's(Grandma) special tomato sauce.
S$15.55
Salmon Steak Pasta with Cream Cheese SauceCreamy cheesy goodness topped with a generous grilled salmon.
S$19.15
Seafood Pasta with Tomato ConcasseAssorted seafood pasta cooked in tomato sauce.
S$15.55
Crispy Chicken Cutlet Pasta with Cream SauceJuicy crispy chicken cutlet on creamy sauce pasta.
S$15.55
Italian Chicken Chop Aglio OlioJuicy tender chicken cutlet on aglio olio pasta.
S$15.55
SUKI DONS
Tori Teriyaki DonTeriyaki chicken served on rice with corn, cherry tomatoes, edammae, andonsen egg.
S$10.75
Saba Teriyaki DonGrilled saba served on rice with corn, cherry, tomatoes, edammae, and onsenegg.
S$13.15
Chicken Katsu DonJuicy chicken cutlets simmered in a savory-sweet sauce with onion and eggon rice.
S$13.15
Ebi Fry DonSucculent breaded prawns served on rice with corn, cherry tomatoes, edammaeand onsen egg.
S$13.15
Wagyu Beef Burger DonGrilled Wagyu beef patty served on rice with corn, cherry tomatoes,edammae, and onsen eggs.
S$15.55
Salmon Teriyaki DonGrilled salmon served on rice with corn, cherry tomatoes, edammae and onsenegg.
S$15.55
Unagi DonGrilled Eel on rice with corn cherry tomatoes, edammae and onsen egg.
S$16.75
Salmon Mentaiyaki DonSalmon mentaiko gratin served on rice with corn, cherry tomatoes, edammaeand onsen egg.
S$19.15
Truffle Yakiniku Wagyu Beef DonTender slices of Wagyu drizzled with truffle served on rice with corn,cherry tomatoes, edammae and onsen egg.
S$20.35
ASIAN CUISINE
Emperor Herbal Chicken with Calrose RiceMarinated for hours this Emperor chicken is moist and filled with sweetnessand goodness of the herbs!
S$13.15
Nonya Assam Prawn with Calrose RiceA local taste of the Peranakan sweet, sour and spicy. is sure to wake upall your senses.
S$13.15
Cantonese Fried Rice with Chicken CutletA Hongkong inspired dish you hear about in "CHA CHAN TANG"
S$14.35
Silver Fish Fried RiceClassic crispy silver fish fried rice full of flavour and high in calcium.
S$13.15
Seafood Hor Fun"Hor Fun" with the wonderful taste of the "Wok Hei" (Literally translatedas breath of the wok) comes with scallop, prawns, clams and squid.
S$11.95
Seafood Bee Hoon SoupBeehoon soaked in a flavourful yet light seafood broth with scallop,prawns, clams and squid.
S$11.95
Malaysian Seafood Mee GorengSingapore Malay style fried yellow noodles, just the right amount of sweetand spicy, comes with scallop, prawns, clams and squid.
S$11.95
Seafood Fried RiceFragrant right from the moment it's set on your table, comes with scallop,prawns, clams and squid.
S$11.95
Nasi Ayam WawaFragrance crispy chicken whole leg, spiced fried rice, tangy achar, chickensatay and crisp cracker.
S$20.30
 Green House Bistro alternative restaurants 
Author: Christopher Tan
Hi there! I'm Christopher Tan, an award-winning writer, cooking instructor, and photographer. My passion lies in combining my love for words, images, and of course, food to create meaningful experiences. I have been honored to have my work published in numerous esteemed publications, including the Sunday Times and Straits Times in Singapore, Saveur magazine in America, and The Peak magazine.
I have expressed my love for food through the written word by authoring and co-authoring multiple cookbooks, including Chinese Heritage Cooking, Ask The Foodie and NerdBaker. I am thrilled to inspire others to create their own meaningful experiences through food, through my writing and teachings. I write restaurant menus and review on eatzeely.com