Extra Virgin Pizza Menu Singapore 2023
If you are planning to visit Extra Virgin Pizza restaurant in Singapore, then you should check out this page for the Latest Extra Virgin Pizza Menu 20223with prices. They have an array of delicious and inspiring options that will leave you satisfied and ready to take on the rest of your day. With such a huge selection of dishes at Extra Virgin Pizza Singapore Menu, how do you know what to order? Don't worry—they've got you covered. They've broken down their menu into sections based on what kind of mood you're in: Whether you're looking for something light or something thick and hearty, they've got what you need.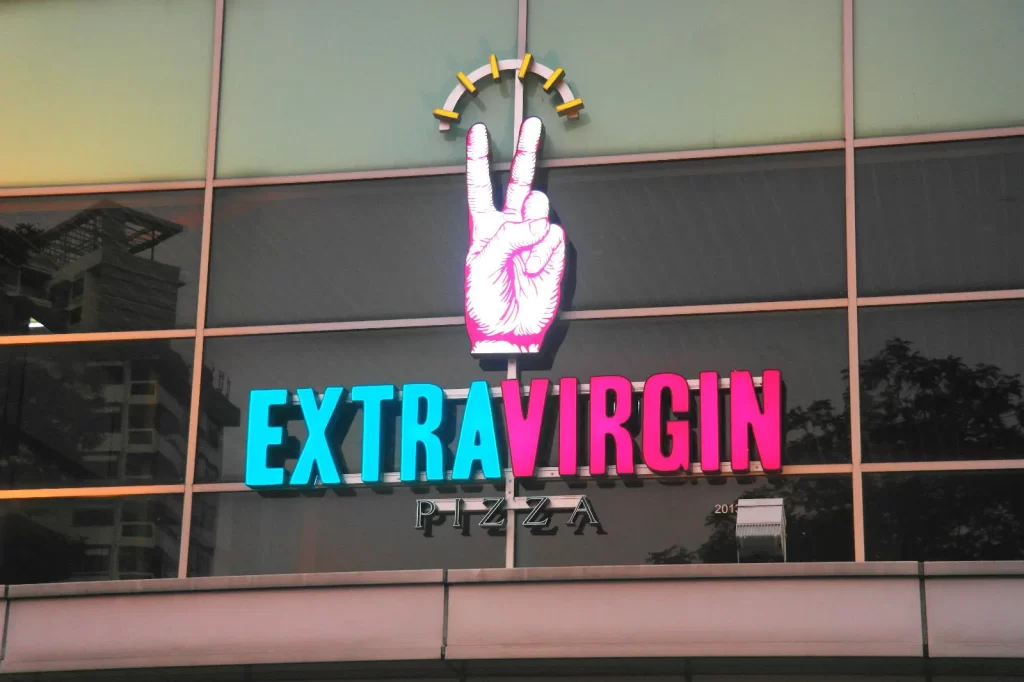 Extra Virgin Pizza wanted to share their passion with you and create an environment where you could relax and enjoy a great meal with friends and those you love. When you're looking for a casual evening with friends, or a delicious meal to take home, Extra Virgin Pizza Singapore is the place to be. One of the best things about this Extra Virgin Pizza SG is that it is open from morning till late at night, so you can visit them anytime during the day or night if you want to have some good food cooked by professional chefs who know how to prepare delicious dishes using fresh ingredients.
Extra Virgin Pizza Menu 2023 with priecs
Below you will find the latest Lists of Extra Virgin Pizza Menu 2023 Singapore with prices. Extra Virgin Pizza Menu & prices are sourced directly from Extra Virgin Pizza Singapore outlets.
Pizza Parties
Three's a Crowd (2-3 person)
1 x Sharing Plate, 2 x Pizzas or Pastas
S$66.00
Cosy Pizza Party (4-5 person)
2 x Sharing Plates, 3 x Pizzas or Pastas
S$105.00
Pizza Out (6-8 person)
4 x Sharing Plates, 5 x Pizzas or Pastas
S$180.00
Pizza
Margherita
[Meatless] tomato, fior di latte, organic evoo, basil
S$22.00
Peace Be Ragu
tomato, beef ragu, pork sausage, soppressata, fior di latte, organic evoo
S$34.00
Aloha'm
smoked tomato, pineapple slow-cooked under parma ham fat, prosciutto cotto,
fior di latte, organic evoo
S$30.00
Rocket Ham
tomato, prosciutto di Parma, rocket, robiola, fontina, rocket, fior di
latte, organic evoo, balsamico di Modena
S$32.00
Virgin Margherita
[Vegan] tomato, cashew cheese, organic evoo, basil
S$22.00
New Classic
sicilian pecorino, anchovies, yellow datterini tomatoes, capers, fior di
latte, organic evoo, basil
S$28.00
Spicy Mami
'nduja, caciocavallo silano, Tropea onions, spicy salami, fior di latte,
organic evoo
S$30.00
Material Girl
black truffle cream, stracciatella, mortadella, walnuts, organic evoo
S$34.00
Forbidden Shrooms
[Meatless] porcini, button and oyster mushrooms, caramelized onion, fior di
latte, organic evoo, rosemary
S$32.00
The Breakfast Club
artichoke cream, house cured guanciale, slow-cooked egg, pecorino romano,
fior di latte, black pepper
S$32.00
Secret 'stache
[Meatless] Bronte pistachio pesto, pumpkin, rocket, ricotta salata, fior di
latte, lemon citronette
S$28.00
Fresh Pasta
Vongole
tagliatelle, bottarga, white vermouth, clams
S$32.00
Zucchini & Caciocavallo
[Meatless] strozzapreti, white onion, sun-dried tomato
S$25.00
Prawn Aglio Olio
squid ink tagliolini, garlic, chilli, EVOO
S$29.00
Oxtail Ragu
pappardelle, tomato, pine nuts, raisins
S$30.00
Salad
Yellowfin Tuna
mango, datterini tomatoes, mesclun, capers, spring onions, mustard dressing
S$22.00
Bufala and Tomatoes
mozzarella di bufala DOP, heirloom tomatoes, basil, organic EVOO
S$20.00
The Caesar
romaine, radicchio, grilled chicken breast, slow cooked egg, candied
guanciale, caesar dressing
S$24.00
Grilled Eggplant
burratina, charred tomatoes, almonds, pecorino
S$22.00
Sharing Plate
Pettole
Apulian fried dough balls, trio of dips: rocket pesto, n'duja, pecorino
fondue
S$14.00
Baked Oyster Mushroom
[Vegan] tarragon gremolata
S$12.00
Skin-on Fries
parmigiano reggiano, herbs, housemade truffle mayo
S$14.00
Stuffed Olives
[Vegan] chilli, garlic, almonds
S$10.00
Oven-Fired Clams
white vermouth, garlic, basil, chilli, evoo
S$19.00
Italian Cheese Platter
homemade jam, crostini
S$26.00
Beer
Peroni Nastro Azzuro
Peroni Nastro Azzuro
S$13.00
Lion Brewery Pale Ale
Lion Brewery Pale Ale
S$14.00
Stone and Wood Pacific Ale
Stone and Wood Pacific Ale
S$15.00
Red Wine
Sottimano Barbera D'alba Pairolero
IT | cherry, sour cherry, strawberry
S$60.00
Gayda Syrah
FR | black fruit, pepper, spice
S$70.00
Tyrrell's Old Winery Pinot Noir
AUS | cherry, strawberry, forrest floor
S$80.00
Tabali Pedregoso Gran Reserve Merlot
Limarí Valley, CL | plum, strawberry, vanilla
S$85.00
Alamos Malbec
Mendoza, ARG | plum, black berry, cherry
S$90.00
Telmo Rodriguez 'LZ' Tempranillo Blend
Rioja, SP | red berry, cranberry, wild herb
S$100.00
Isole E Olena Chianti Classico
Tuscany, IT | sour cherry, pomegranate, savoury spice
S$110.00
Felton Road 'Bannockburn' Pinot Noir
Central Otago, NZ | black cherry, raspberry, crushed herbs
S$125.00
White Wine
Falseco 'Le Poggere' Trebbiano Blend
IT | green apple, lemon, mineral
S$60.00
Tyrrell's Old Winery Chardonnay
AUS | white peach, apple, subtle oak
S$70.00
Twin Islands Sauvignon Blanc
Marlborough, NZ | lemon, lime, passion fruit
S$80.00
Pighin Pinot Grigio
Friuli, IT | lemon, green apple, blossom
S$90.00
Fritz Haag Riesling
Mosel, GER | crisp, lime, mango
S$95.00
Pieropan Soave Classico
Veneto, IT | almond blossom, marzipan, white flower
S$95.00
Yves Cuilleron Marsanne "Les Vignes D'A Cote"
Rhone, FR | floral, white fruit
S$100.00
Shaw & Smith 'M3' Chardonnay
Adelaide Hills, AUS | nectarine, peach, toasty oak
S$110.00
Bubbly
Bisol 'Belstar' Prosecco
pear, peach, honeysuckle
S$70.00
Perelada Brut Reserva
Emporda, ES | citrus, apple, honey
S$75.00
Pol Roger 'Brut Reserve' NV
Champagne, FR | brioche, citrus, acacia honey
S$110.00
Rose & Moscato
Yalumba 'Y-Series' Rose
AUS | raspberry, wild flowers, rhubarb
S$70.00
Esprit Mediterranee Chateau De Berne
Cote de Provence, FR | honeysuckle, summer fruit
S$75.00
Prunotto Mosacto D'asti
IT | peach, fresh grape, orange blossom
S$65.00
Not Alcohol
House-made Sodas
House-made Sodas
S$8.00
House-made Lemonade
House-made Lemonade
S$8.00
Soft Drinks
By the Can
S$6.00
Iced Tea
Iced Tea
S$7.00
Extra Virgin Pizza  alternative restaurants 
Author: Christopher Tan
Hi there! I'm Christopher Tan, an award-winning writer, cooking instructor, and photographer. My passion lies in combining my love for words, images, and of course, food to create meaningful experiences. I have been honored to have my work published in numerous esteemed publications, including the Sunday Times and Straits Times in Singapore, Saveur magazine in America, and The Peak magazine.
I have expressed my love for food through the written word by authoring and co-authoring multiple cookbooks, including Chinese Heritage Cooking, Ask The Foodie and NerdBaker. I am thrilled to inspire others to create their own meaningful experiences through food, through my writing and teachings. I write restaurant menus and review on eatzeely.com