Rang Mahal Menu Price Singapore 2023
If you are planning to visit Rang Mahal restaurant in Singapore, then you should check out this page for the Latest Rang Mahal Menu 2023 with prices. They have an array of delicious and inspiring options that will leave you satisfied and ready to take on the rest of your day. With such a huge selection of dishes at Rang Mahal Singapore Menu, how do you know what to order? Don't worry—they've got you covered. They've broken down their menu into sections based on what kind of mood you're in: Whether you're looking for something light or something thick and hearty, they've got what you need.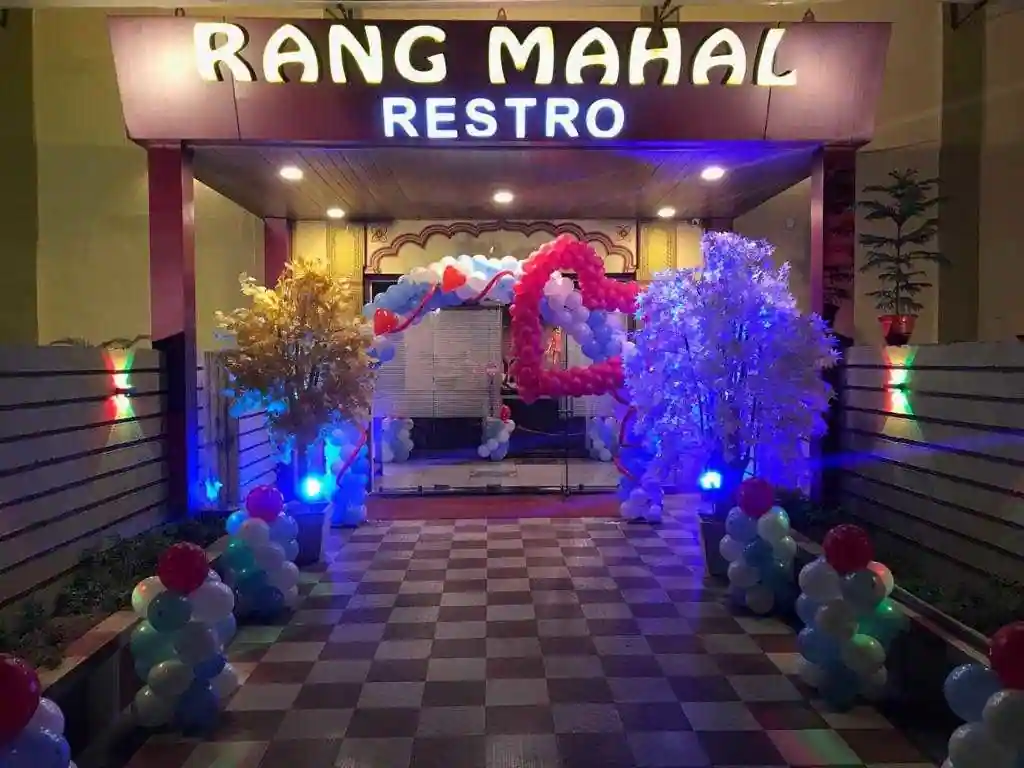 Rang Mahal wanted to share their passion with you and create an environment where you could relax and enjoy a great meal with friends and those you love. When you're looking for a casual evening with friends, or a delicious meal to take home, Rang Mahal Singapore is the place to be. One of the best things about this Rang Mahal SG is that it is open from morning till late at night, so you can visit them anytime during the day or night if you want to have some good food cooked by professional chefs who know how to prepare delicious dishes using fresh ingredient
Rang Mahal Menu Singapore 2023 with prices
s.Below you will find the latest Lists of Rang Mahal Menu 2023 Singapore with prices. Rang Mahal Menu & prices are sourced directly from Rang Mahal Singapore outlets.
SPECIALS
Prices
KEBAB PLATTER
Select Any 3 Types of Kebabs. Each Selection Comes In Twos. Total of 6
Kebabs. Served with: Restaurant's Choice of One Bottled Beer
S$38.00
RANG MAHAL THALI
Please choose: One Starter/Chaat, One Kebab, One Curry. Served with:
Steamed Basmati or Green Peas Pulao, Choice of plain/buttered/garlic Naan
or plain/buttered Laccha Paratha (1pc),Kasundi Raita
S$52.00
VEGAN THALI
Palak Chat, Anokhi Subz, Kaffir Lime Moillee, Palak Pea Paneer, Dal Tadka,
Crispy Vegetables, Green Peas Pulau Rice, Tandoori Roti
S$52.00
STARTERS & CHAATS
Chowpatty Sliders
spicy potato mash, sweet chili & garlic chutney, fried green chilies, sev
S$18.00
Avocado Kebab
pan-seared avacado, roasted cumin, green chilies
S$36.00
Calcutta Pani Puri
puchka, spiced potatoes, tamarind chutney, pudhina water (vegan)
S$18.00
Palak Chaat
crispy spinach, yoghurt, assorted chutneys, boondi
S$16.00
KEBABS
Ash Tandoor Seabass
seabass fillet, hung yoghurt, sweet chilli chutney
S$35.00
Nawabi Chicken Tikka
tandoori chicken cubes, coriander, raw mango chutney, kachumbar salad
S$30.00
Murgh Malai Tikka
Mild spiced tandoori chicken cubes, cheese, cashew
S$30.00
Kasundi Paneer Tikka
homemade cottage cheese, mustard yoghurt, spices
S$30.00
MAINS
Konkan Prawn Curry
tiger prawns, roasted clove, cinnamon, kokum
S$38.00
Palak Paneer
homemade cottage cheese, baby spinach puree, sauteed garlic
S$27.00
Dhuwandaar Lamb Chops (half/full rack)
chef's special chargrilled lamb chops, applewood mist, garam masala
S$40.00
Old Delhi Paneer Makhani
homemade cottage cheese, ripened tomatoes, fenugreek
S$28.00
Jodhpuri Laal Maas
slow cooked lamb cubes, mathania chili curry
S$34.00
Chicken Tikka Masala
grilled diced chicken, tempered tomatoes, bell peppers, spiced onion
S$30.00
Rang Mahal Signature Dal Makhani
slow cooked black lentils, spices
S$20.00
Lahsooni Dal Tadka
yellow lentils, garlic chili, onion tadka
S$20.00
Maharashtrian Thecha Bhindi
stir fried okra, onions, green chilies
S$26.00
Old Delhi Butter Chicken
tandoor roasted chicken, ripened tomatoes, fenugreek
S$30.00
Dhaniya Wale Aloo
roasted potatoes, fresh & home ground coriander
S$26.00
Kadai Paneer
Kadai Paneer
S$28.00
Anokhi Subz
Lily bulb, water chestnut, chili garlic
S$28.00
GOAN FISH CURRY
Fresh fillet ,costal Indian coconut curry
S$32.00
RICE & BREAD
Saffron Murg Dhaba Biryani
dum chicken, fragrant basmati rice, cardamom
S$32.00
Baby Kulcha Basket (4pcs)
roquefort cheese, chili cheese, tomato truffle chutney
S$20.00
Kashmiri Dum Ghosht Biryani
dum lamb, fragrant basmati rice, cardamom
S$34.00
Green Peas Pulao
fragrant basmati rice, bay leaf, cinnamon, green peas, cumin
S$14.00
Steamed Basmati Rice
Steamed Basmati Rice
S$8.00
Naan
plain, butter or garlic
S$5.00
Tandoori Roti
Flatbread made with wholemeal flour (Vegan)
S$5.00
Lachha Prata
layered flatbread made with whole wheat flour & ghee
S$8.00
VEGAN DISHES
Vegan Pea Palak Paneer
pea paneer (a vegan substitute for paneer) , baby spinach puree, sautéed
garlic
S$28.00
Vegan Pea Paneer Bhuji
Pea Paneer (a vegan substitute for Paneer), onion, tomato, ginger, chili
S$28.00
Vegan Thecha Bhindi
Vegan Thecha Bhindi
S$26.00
Vegan Dal Tadka
yellow lentils, garlic chili, onion tadka
S$20.00
Vegan Anokhi Subz
Lily bulb, water chestnut, chili garlic
S$28.00
Vegan Dhaniyawale Aloo
roasted potatoes, fresh & home ground coriander
S$26.00
DESSERT
Gulab Jamun
tiny golden dumplings in rose saffron nectar syrup
S$13.00
Ras Malai
jaggery and cardomom flavoured cottage cheese dumplings in aromatic milk
reduction
S$13.00
WINES, BUBBLES & BEER
Oxford Landing Chardonnay
Light bodied. Freshly cut peaches, wild honey and lemon myrtle. Underlying
hints of fig and cinnamon spice add complexity to the bouquet. Medium
finish.
S$55.00
Oxford Landing Cabernet Sauvignon Shiraz
Medium bodied. Blackberry, red jubes, plums, red cherry, spice with subtle
notes of blackcurrant and tobacco. Medium finish.
S$55.00
Bottega Rose Gold Prosecco Mini
200ml
S$20.00
Acqua Panna
Still Natural Mineral Water
S$5.00
Coca-Cola
Coca-Cola
S$4.00
San Pellegrino
Sparkling Natural Mineral Water
S$5.00
Sprite
Sprite
S$4.00
Coke Light
Coke Light
S$4.00
Rang Mahal Alternative Restaurants
Author: Christopher Tan
Hi there! I'm Christopher Tan, an award-winning writer, cooking instructor, and photographer. My passion lies in combining my love for words, images, and of course, food to create meaningful experiences. I have been honored to have my work published in numerous esteemed publications, including the Sunday Times and Straits Times in Singapore, Saveur magazine in America, and The Peak magazine.
I have expressed my love for food through the written word by authoring and co-authoring multiple cookbooks, including Chinese Heritage Cooking, Ask The Foodie and NerdBaker. I am thrilled to inspire others to create their own meaningful experiences through food, through my writing and teachings. I write restaurant menus and review on eatzeely.com